How to buy a bus ticket
a brief instruction
Step 1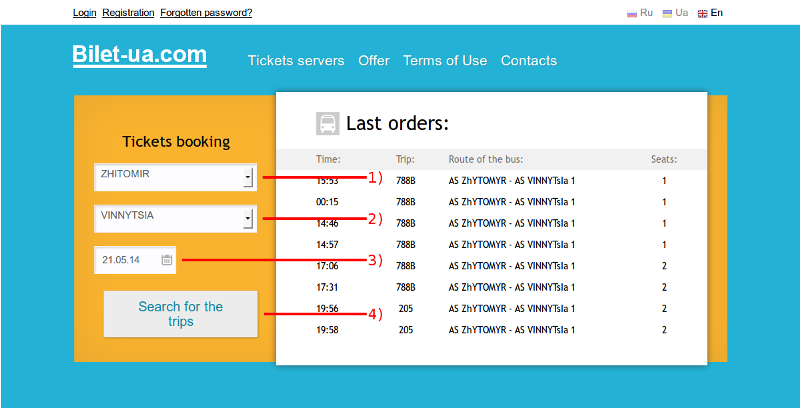 Choose your departure station.
Choose your destination station.
Enter the required date.
Click "Search for the trips" button.
Step 2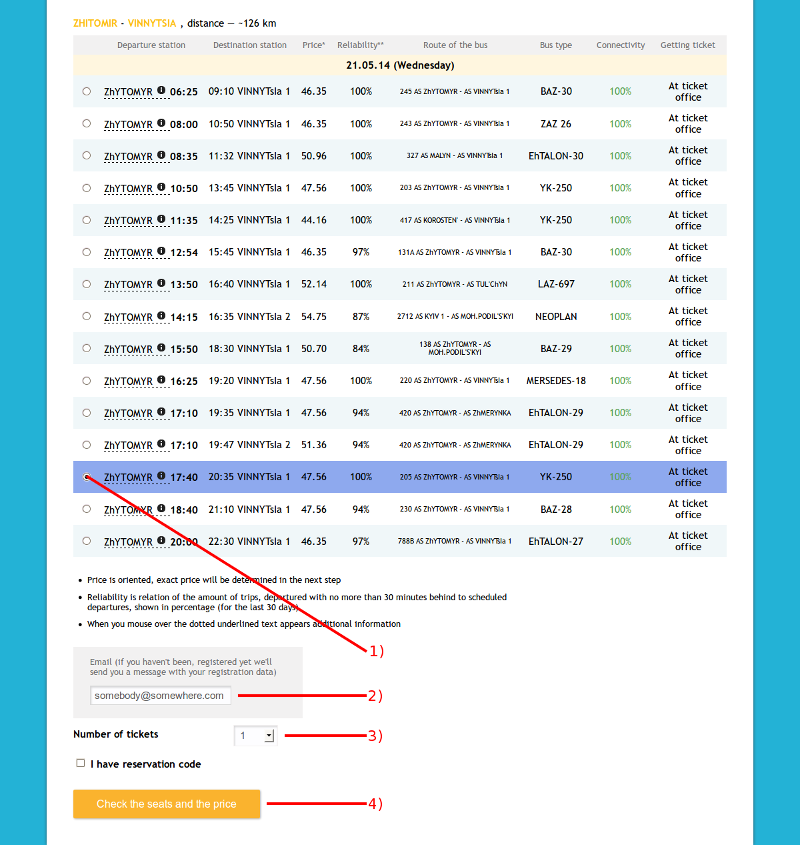 Choose the trip out of presented in the timetable.
Enter your email address. In case if you enter it on our site for the first time, then the message with your registration data (your login, your password) will be sent to you.
Choose the number of tickets you wish to reserve.
Click "Check the seats and the price" button.
Step 3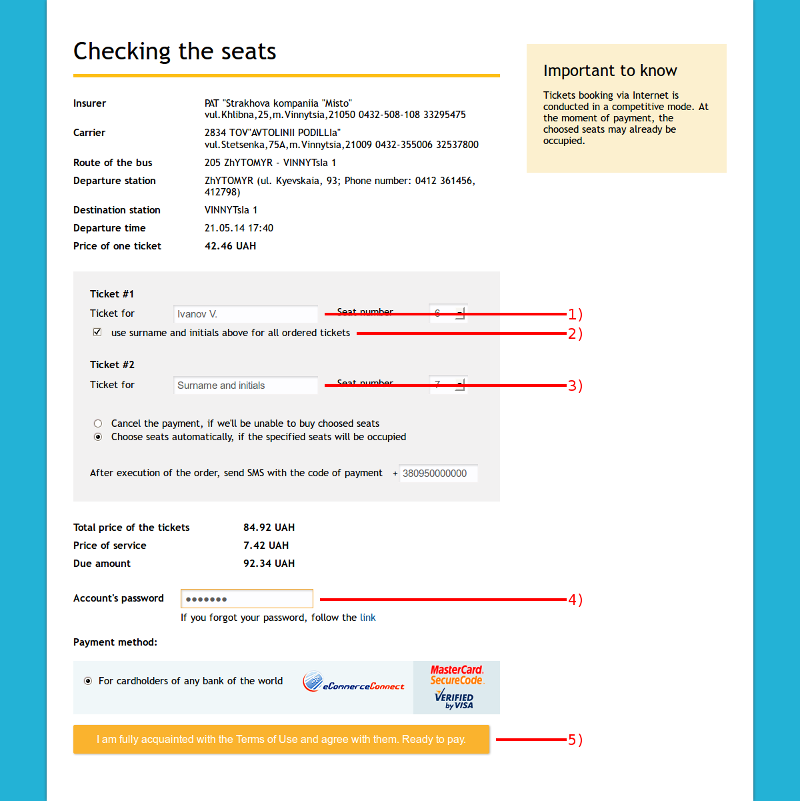 Enter the surname and the initials of a person who'll get the tickets at the booking office. Pay attention that the tickets can be given only to the person specified here and only on presenting the documents identifying this person.
Choose a check-box if all the tickets will be received by the person specified in item 1). In this case other inputs "Ticket for" will be ignored.
Otherwise a surname and the initials of a person who will get a ticket should be specified.
Enter your user's password.
Click the button "I have acquainted myself with the Terms of Use and agree with them. Ready to pay". Then after confirmation of your order, you'll be moved to a payment server.
Step 5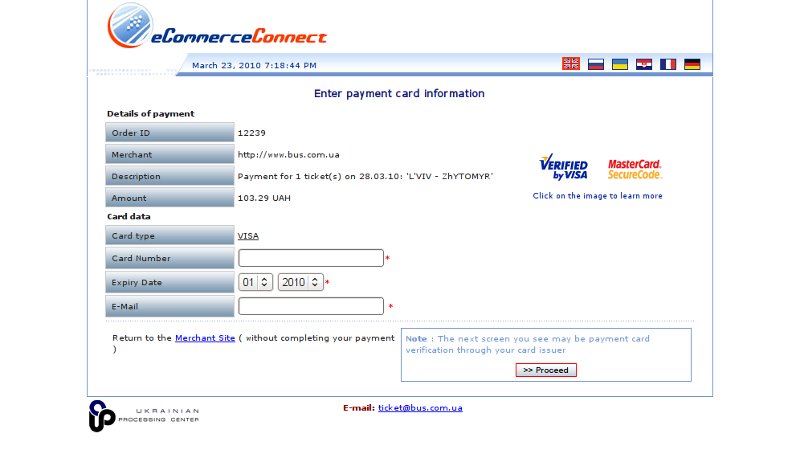 Pay for your order following the information on the payment server.
Step 6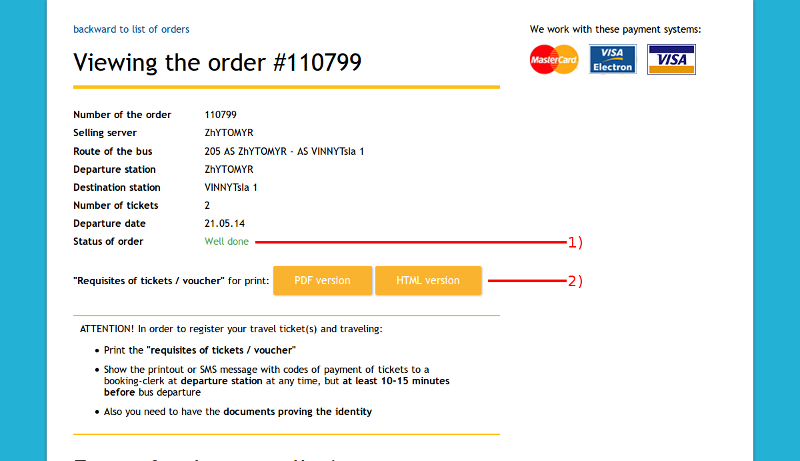 After returning from the payment server make sure that everything was a success.
Print the "Requisites for tickets/vouchers" and show them to a booking-clerk. Pay attention to the fact that the tickets will be given only to the people specified in the order and only on presenting the documents proning the identity.